Saturday, December 8th, 2018
High school senior Lily and her group of friends live in a haze of texts, posts, selfies and chats just like the rest of the world. So, when an anonymous hacker starts posting details from the private lives of everyone in their small town, the result is absolute madness leaving Lily and her friends questioning whether they'll live through the night.
2018
Assassination Nation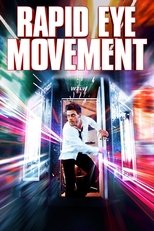 Friday, August 9th, 2019
A publicity seeking radio DJ is driven to the edge of insanity when he attempts to break the 11 day world record for staying awake-under the threat of a deranged caller who will kill him if he falls asleep.
2019
Rapid Eye Movement
Friday, March 13th, 2020
When an acclaimed music producer goes off his medication for schizophrenia, his friends chase him though the LA music scene to help commit him to a psychiatric hospital, revealing the troubling inadequacies of our mental health care system.
2019
Lost Transmissions