Tuesday, April 28th, 2020
A searing look at a day in the life of an assistant to a powerful executive. As Jane follows her daily routine, she grows increasingly aware of the insidious abuse that threatens every aspect of her position.
2019
BluRay
The Assistant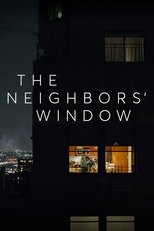 Tuesday, February 11th, 2020
The story of a middle aged woman with small children whose life is shaken up when two free-spirited twenty-somethings move in across the street.
2019
The Neighbors' Window