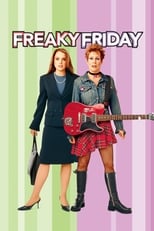 The wide generation gap between Tess Coleman and her teenage daughter Anna is more than evident. They simply cannot understand each other's preferences. On a Thursday night they have a big argument in a Chinese restaurant. Both receive a fortune cookie each from the restaurant owner's mother which causes them to switch bodies next day. As they adjust with their new personalities, they begin to understand each other more and eventually it's the mutual self-respect that sorts the things out.
2003
Freaky Friday
With the aid from a NYC policeman, a top immigrant cop tries to stop drug-trafficking and corruption by immigrant Chinese Triads, but things complicate when the Triads try to bribe the policeman.
1999
The Corruptor
Sunday, July 9th, 2017
Two night club owners find themselves in trouble with the law. One of them goes to his English Lord brother for help, and the Lord is later murdered. He swaps places with his dead brother to solve the murder.
1970
One More Time