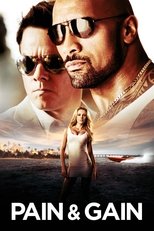 Daniel Lugo, manager of the Sun Gym in 1990s Miami, decides that there is only one way to achieve his version of the American dream: extortion. To achieve his goal, he recruits musclemen Paul and Adrian as accomplices. After several failed attempts, they abduct rich businessman Victor Kershaw and convince him to sign over all his assets to them. But when Kershaw makes it out alive, authorities are reluctant to believe his story.
2013
BluRay
Pain & Gain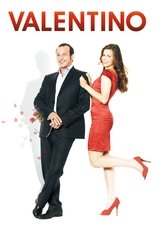 Valentino (39) is a successful Italian Maserati salesman and engaged to Monique, the daughter of his boss. He is about to be promoted and marry his great love. But Valentino has only one problem; he's not an Italian! When his father suffers a heart attack, he makes an emotional appeal to his son. Valentino agrees, but because of this promise his promotion to sales director threatens to fail. And to make matters worse; due to all his lies and excuses Monique starts to doubt his sincerity. To keep the love of his life, Valentino has to drop his Italian mask.
2013
Valentino
After a rock-concert, a group of five young people get themselves locked in a maze like entertainment-complex to play in reality a special level for a on-line game. Soon they discover the bizarre rules of this game got more horrifying twists and deadly traps than they bargained for.
2006
Complexx aka Deadly Game